She's the coach's brilliant daughter, clueless about love. He's the dethroned football star, ready to teach Romance 101. When dark secrets and sparks collide, there's no playbook for what happens next.
The day Andrew Levin arrives at Washington High, Harper O'Malley knows he'll make the perfect starter boyfriend. The school's newest band geek is totally in Harper's league, yet completely out of this late-bloomer's reach. Between fitting in with a new family, scoring the first chair in band, and rescuing dogs for the local animal shelter, Harper's never had the opportunity to hone her dating skills. But even though Harper's love life is far from perfect, she's got the perfect plan.
Harper knows she's insane to agree to tutor Ridley Estes, a notorious heartbreaker and the star of her high school's football team—but in exchange, he's offered to school her in the game of love. Just when she sees promise with her crush, a football scandal rocks her family, her town, and Ridley's entire future. Harper suddenly has everything to lose—her family, friends, and even her heart. When the dust of the scandal settles, nothing will be the same. Including the girl who asked the most popular jock to teach her about love.
Review
My thoughts when reading this book: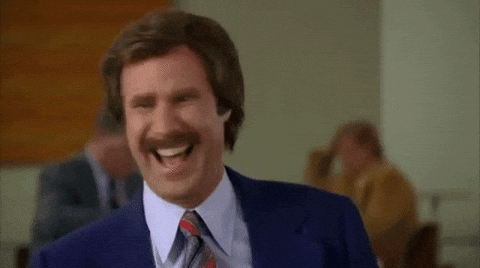 More of this:
Some of this:
And a few moments where I thought this:
But overall, I felt like this