A desperate boy. A damaged girl. And a dark house filled with secrets.
For Cameron Tate, being shuffled from foster home to foster home is just a normal way of life. Until the year he turns fourteen. That's when he's sent to the home of seventeen-year-old Shaye McCormick—a fellow foster kid counting the days until she's released from the system.
For good reason. It doesn't take long for Cameron to learn that Shaye is shackled to the worst kind of pain…living in a home where nothing seems right. And now he's joined her with no way out. Their only refuge is a lake, a quiet spot at the edge of the property where they can sit together for a few moments at the end of each day. Alone with their thoughts. Away from prying eyes.
At the lake they become friends. At the lake they begin to talk. At the lake Cameron vows that no matter how deep their secrets are buried, he'll make it his mission to heal Shaye from a past that makes living in the present nearly impossible. Even if it takes until the end of time to do it.
Author Note: The End of the World is a coming-of-age story that follows the lives of Cameron Tate and Shaye McCormick for twelve years. The novel is a Contemporary Romance that crosses the genres of Young Adult and New Adult. The End of the World is a standalone novel.
Review
I bought this book the day it came out…and put off reading it for weeks because, quite frankly, after reading the first page I was like, this is going to be depressing. I was not wrong. In fact:
The main characters were incredibly developed.
Cameron is the best book boyfriend out there…almost ever (I will say, Shaye did annoy me, a bit, but her circumstances were so…stinky that I had to give her a ton of leeway).
The writing was spectacularly beautiful.
The romance was stunning.
The story was intriguing.
Spiritually…um….yeah…Cameron was so perfect, maybe he was supposed to be a reflection of Jesus?
BUT!!!!
I felt like this reading the book: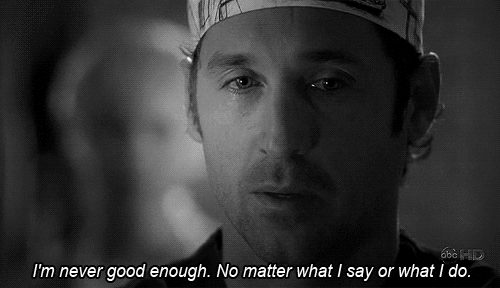 and this
and this
Yeah…so a good book, but not exactly a happy one.